ソロモンの鍵 Soromon'Nokagi 'Key of Solomon
ソロモンの鍵 Soromon' Nokagi 'Key of Solomon' also known as 'Magni Regis Codex' Translation: Great King Codex. Sometimes shortened to  'The Codex'
Appearance:
The Great King Codex is an ancient grimoire patterned by gold, teal, blue and orange colors.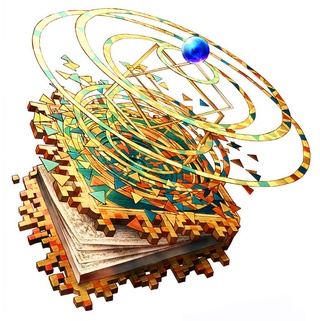 Enchantment:
Sealing & Release- The first purpose the Codex serves is as a small dimensional storage. Thace is able to store items, clothing and other weapons inside the pages of the codex and release them future use. Thace has also found a use for this in battle. By using one of the pages from the codex, it is able to absorb/seal in incoming attacks from abilities or spells, using the same page he is able to release the same attack. He is also only able to seal attacks that use energy, magic or force. For example if were to attack him with a empowered fist, the page will seal in the power and force from the fist leaving it useless.  
Limits:
Thace is only capable of sealing one attack before going on a two post cool down. He also isn't able to absorb another attack unless he releases an attack he had previously sealed. Although he is able to absorb/seal incoming attacks from spells or abilities, he is unable to seal an ability entirely only the direct attack from it.  
Link to Purchase:
Freebe
One of the pages from The Magni Regis Codex-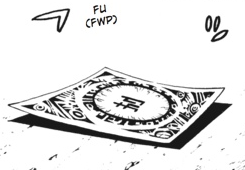 Extras:
Soromon Nokagi itself is 'alive' in a sense. It's original creator the Sage King Solomon, gave it a form of A.I. (Artificial Intelligence) to work as an O.S. (Operating System) for the book. It goes by the name A.R.K.A.N.A (Arkana). Arkana is designed to help the wielder in everyday use. But over the years Arkana has developed a persona of her own, and can decided to no longer function or help if she does not wish it. But this only happens when she is aggravated, feeling misused or 'in her feelings'.  
A.R.K.A.N.A (Arkana)
History- Thace stole/found Soromon Nokagi in one of the ancient volcanoes in Ryuujin. It is an ancient text that has been lost for centuries which is why not many people know what it is. But Thace heard word of an ancient item with power in a volcanic setting meant to be impossible for one to get there hands on it. He had to take the challenge and successfully "stole" it. Since then the Codex has bonded to Thace's soul and mind.
The strap Thace uses to the codex on his hip-
(Gonna place other enhancements on later)
Last edited by Thace on Fri Feb 10, 2017 3:35 pm; edited 3 times in total